Thank goodness this was a short week! This chick is ready for the weekend. To get ready for the weekend I'm linking up with the lovely ladies for Five on Friday.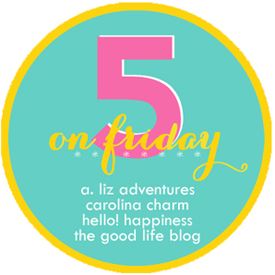 ONE
It's not a favorite but I have to take a minuet to acknowledge the lives lost 14 years ago on this day. As a nation we can never forget what happened that day and we have to stay united in fighting the evil that is out there. I love this country and everything it stands for, and my heart still aches for the families that lost love ones that day.
TWO
White bedding is becoming an obsession. Our new bed was delivered on Tuesday and I'm now on the hunt for the perfect white quilt. I spent a few hours out and about looking for one on Sunday but no luck. So online hunting it is! Any suggestions are greatly appreciated. Right now we are using our white down comforter, but lets be real, it still feels like summer here in Charlotte and waking up at 3am sweating isn't my favorite. We need a lighter weight quilt ASAP.
THREE
A few weeks ago we inherited a new coffee table from my sister (they just did a beautiful remodel on their house so it was "out with the old" which I gladly scooped up!), and I LOVE IT. I was worried that it would feel too big for our living room, but having the extra space for folding clothes, and eating dinner (yes we eat dinner in front of the TV 5+ days a week) has been wonderful. And it was free! Nothing beats free decor.
FOUR
On Sunday when we were out hunting for bedding, I did score some amazing fingernail polish at TJ Maxx. All name brand polish for under $4 each!
FIVE
My father.... His birthday is Sunday and I am so thankful to have such a caring, funny, loving dad. And he sends my sister and I pictures like this that again prove that he is the most bad a$$ biker club president in all the land
Yes, one of his biker buddies took this picture for him... Which makes it even funnier.
Happy weekend everyone!