Oh hey there, my name is Bekah in case you forgot. I've been MIA for the past 2 weeks or so. Oops.
Lots going on in our world and most of it I can't put out here on the inter web just yet (no I'm not pregnant! I wish that what it was haha but it's not)
So what better way to get back in the blogging spirit then a link up!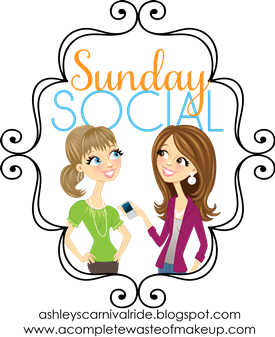 1.
What is the wallpaper on your cell phone?
My lock screen is a motivational quote that I'm trying to live by. I'm finally trying to conqour my anxiety instead of just living with it.
My home screen is actually a picture I took of my pink sparkle phone case. My sister actually was making fun of me last night for it. But I don't care, this chick loves her some glitter.
2.
What do you keep beside your bed?
Alarm/sound machine, hand cream, lip balm, and a book
3.
What is your least favorite chore?
Cleaning the bathrooms. It grosses me out just how dirty our bathroom gets (aka make up and my hair are everywhere). I'm lucky and Tyler usually tackles the bathrooms. I do the daily clean up and every 2 weeks he goes in and deep cleans. Yet another reason I'm a lucky lucky girl!
4.
If you could eliminate one thing from your daily routine, what would it be?
Having to fix my hair. I have a lot of hair and it gets kinda crazy. My mom actually asked me last night if I had extensions in because it has gotten so long/thick. Nope, that's all me and it's everywhere. If i could just wake up to stick straight non tangled hair every morning I would be a happy camper.
I realize this is a terrible picture but whatever, long hair don't care!
5.
What do you do to vent anger?
As of lately its been
9 round
which is going to be getting mentioned a lot. Getting to punch and kick the crap out of a heavy bag every day is love. I also will call my mom and vent to her, thank goodness she loves it haha.
6.
What is your favorite holiday of the year and why?
Christmas, hands down. Spending the entire day with my family is amazing. From opening presents in our jammies, to the great breakfast dad cooks and then dinner with my entire extended family, it couldnt get any better. OH WAIT! Two years ago it did! We now spend the entire day Christmas Eve with my in-laws. Which means more food and more family time. I love love love it!