So today I subjected my husband and my poor dogs to having family portraits taken.
Hubby was less than thrilled and the dogs could've cared less.
This morning I spent more time getting Zoey ready then I spent on my self.
That little Shih-Tzu takes a lot of work....
So after everyone getting baths, Zoey and I being blow dried and styled, Hubby humoring me and sucking it up to take pictures, this was the final choice for our annual Foley Christmas card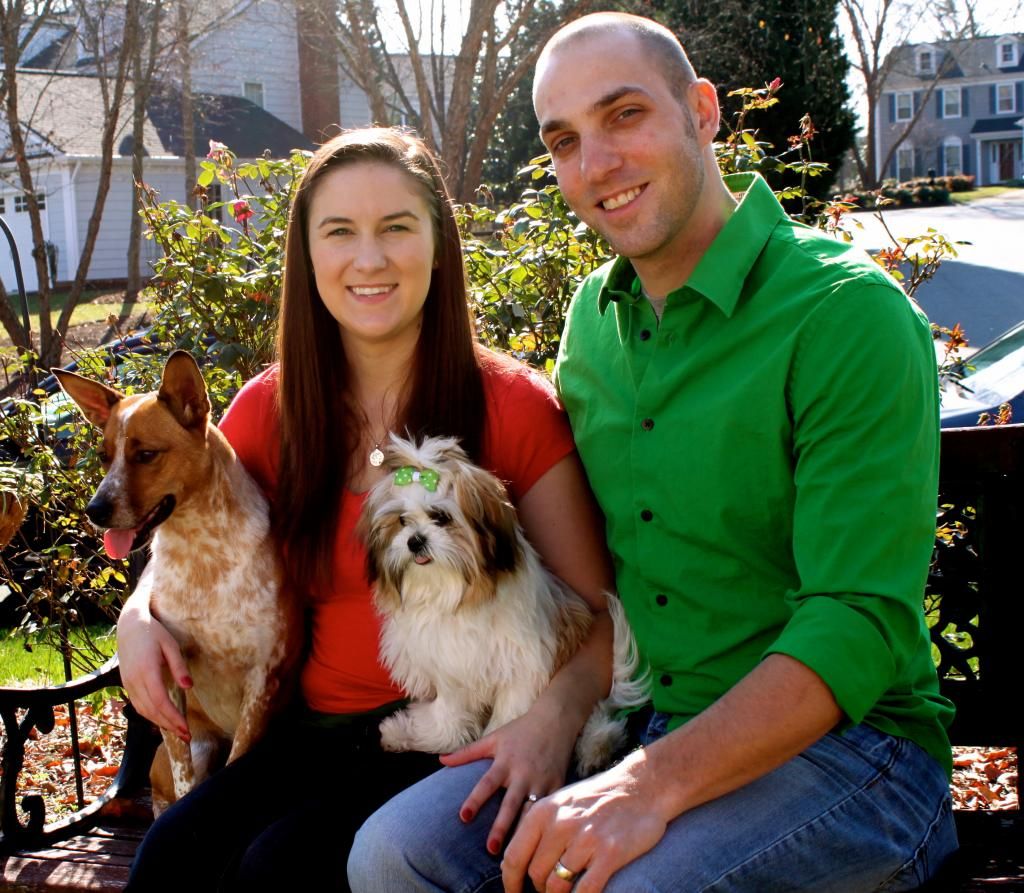 Yes the dogs are not looking at the camera but what can you do?
I kept saying we should just look wherever the dogs are looking then we can make it an artsy photo
I also just noticed my belly pooch is looking hot in this picture...
But at least the dogs/Hubby look cute
And on another note
This picture happened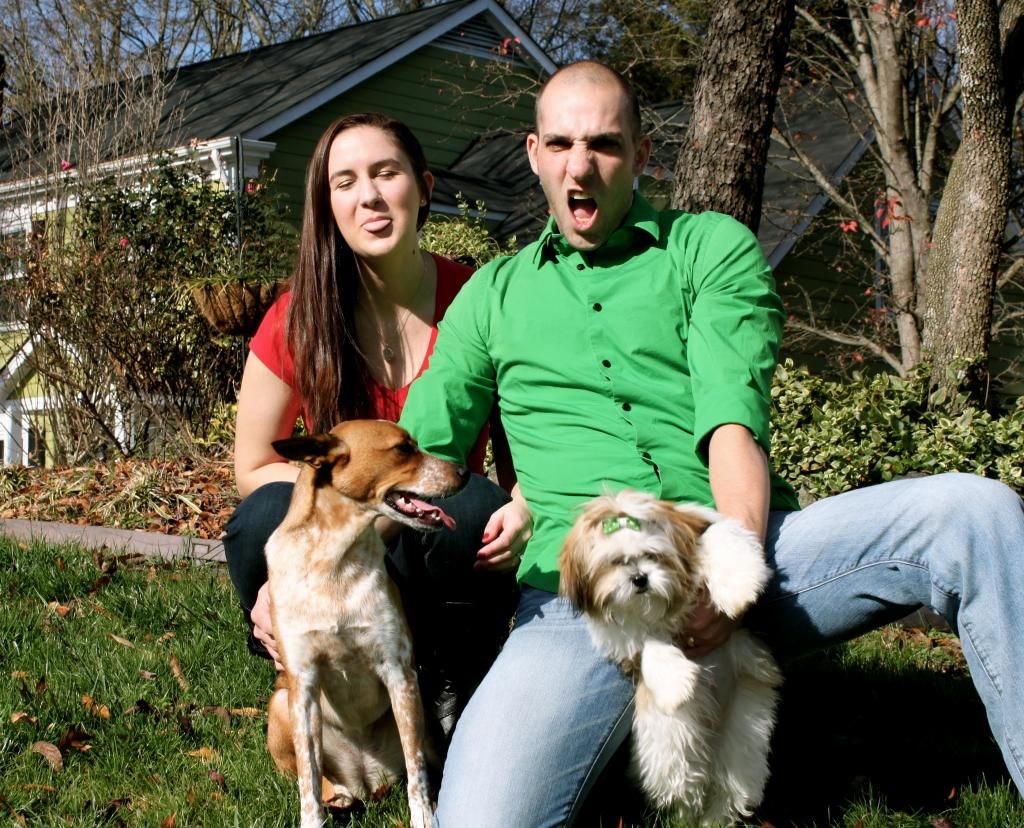 And I totally would've used it on our Christmas cards but my Mother would've been horrified
Also today is December 1st which means No-Beer-November is OVER
(if you follow me on
Instagram
you'd know that)
I'll admit I slipped up last Saturday and it totally was on accident!
(If you follow me on
twitter
you'd now that)
We got to our favorite bar to meet some friends and a bucket had already been ordered
And without thinking I just grabbed a beer
I didnt even think twice until i was totally done with it...
So we're just acting like it didnt happen.
Tyler asked me what the date was and started dieing laughing.
I almost cried right there in the middle of the bar.
Ok enough of that rant.
Happy December Everyone!
I'm going to try and post everyday this month
(even if it's just a stupid picture)
Wish me luck!
Oh and on a final note I have to thank my cousin Katie for taking our pictures!
She also took our Engagement pictures and is our photog for life if she likes it or not