Since yesterday was the official first day of fall I've started decorating the house
First off I made a burlap wreath
Items needed:
1.Burlap Garland (I couldnt find garland so I made my own, I bought burlap then cut it into 6 inch wide strips)
2.Wire wreath form
3. Fake flowers
4. E6000 glue (best stuff EVER)
After you have the strips (or garland) you just weave it in the wire and poof it out
The bigger the poof the fluffier the wreath will look.
Mine started getting fluffier as I went along so my wreath is kind of lopsided
After I finished the wreath I glued the flowers on to give it a pop of color.
Finished product on our front door
(don't mind the smudges on the glass.. having two dog makes it impossible to keep the glass clean)
I also put up orange lights on our front porch.
It looks like Halloween already but in my book orange is a fall color, not just Halloween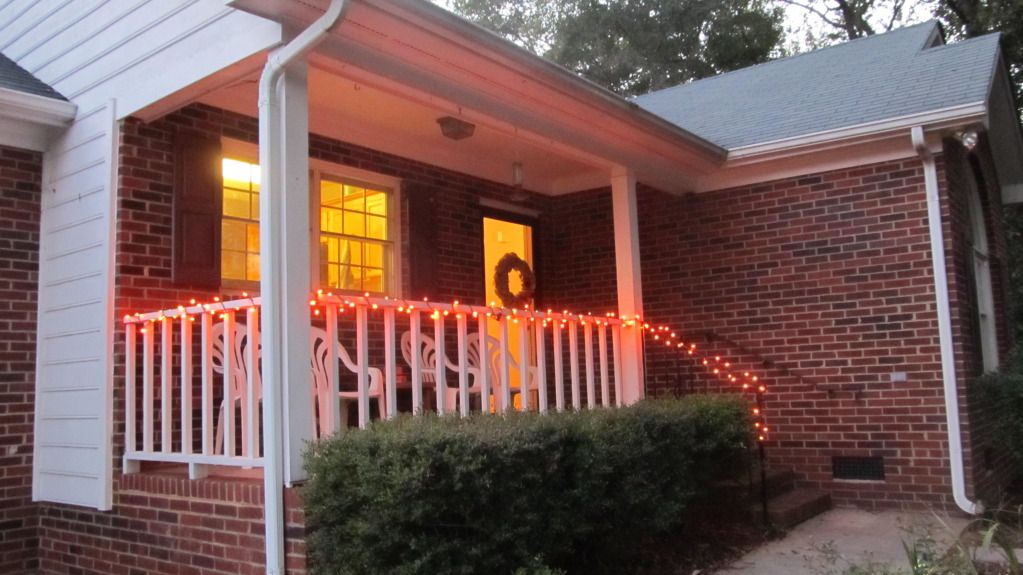 Our neighbors probably think we're cray, but oh well, I think it's cute
Speaking of cute
This little nugget weights 5 pounds now
Also on another note.
Tyler and I went to Festival in the Park last night and there was a woman standing in front of a sign making her husband take pictures of her.... as soon as I saw her I told Tyler that she probably blogs! No other husband would understand having to take 15 different pictures of his wife in front of a sign. Tyler agreed and then thanked me for not making him do that.
I told him "Just wait"
If I start blogging more like I keep saying I'm going to he better get used to taking pictures of me in awkward situations :)
Speaking of Hubby
He cleans up well
Unlike me....