So exciting news in the Foley house hold!
No we're not pregnant (a puppy is plenty of work).
Tyler got a new job!
I'm so excited/happy/grateful/etc...
He will have "normal" hours Monday-Friday.
Weekends off and vacation time!
I'm so proud of my Hubby, he deserves this big time!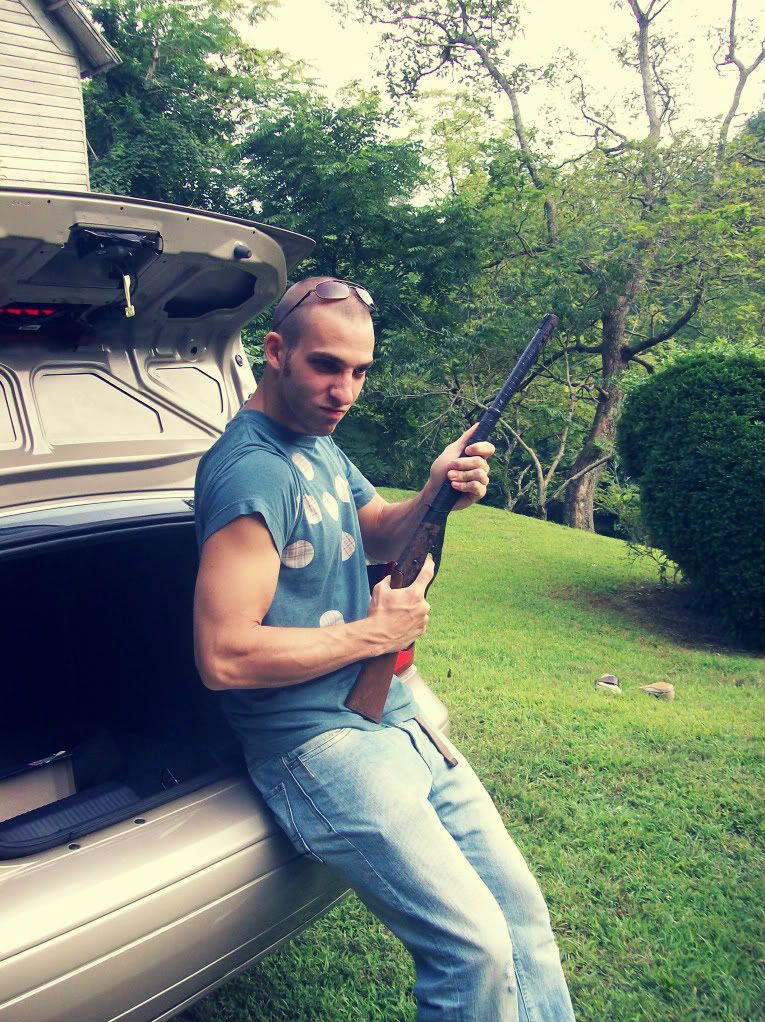 Yup this guy is gonna have his own office....
Haha he would for real die if he saw this online.
Its from a trip to the mountains to visit his parents and he found his old BB gun and was feeling macho.... After this we shot real guns and he did this...
Shot a petal off a flower from about 30 yards.
What can I say my man is a good shot!
This post is totally going off the point haha, all I really wanted to say was how proud of my Hubby I am!!
Happy Monday everyone :)