So I'm sure you've heard of the 101 things in 1001 days list?
Nope?
Well basically its exactly what I said, a list of 101 things (that you come up with) to accomplish in 1001 days.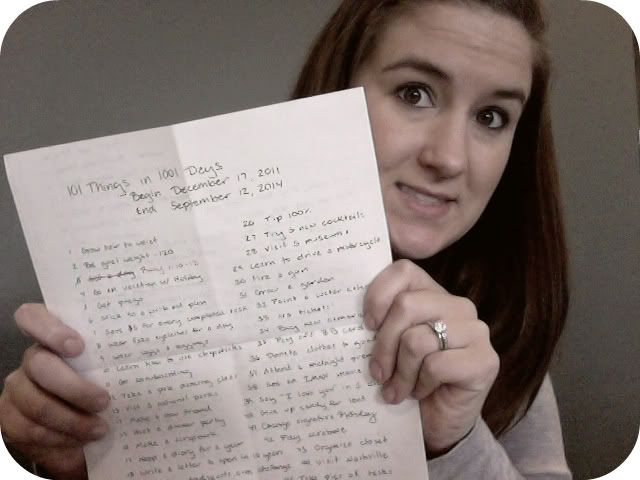 This is my list! I started it on December 17, 2011 and must finish it by September 12, 2014.
So far these are the things I've completed:
3.
Get a dog
Roxy 1/10/12
53. Finish a book in one sitting Anthem 12/20/11
68. Find out about birth parents 1/17/12 (I'll address this in a future post)
Basically I'm not as far along as I hoped I'd be but I've got plenty of time :) I plan on posting pictures of things when I accomplish them. Some I admit are silly like 99. Wear clip in hair one day
.
I know I don't have a picture of me reading Anthem or my birth parents but oh well deal with it haha.
On to some randomness for the day!
I ordered a Erin Condren planner and it needs to hurry up and be put in my mail box!
My planner is driving me crazy, it has stuff falling out all over the place and just is a hot mess.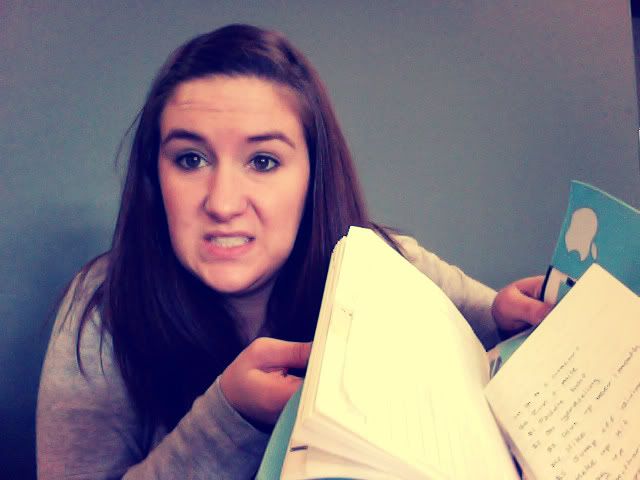 See! A mess!
And I'll leave you with this picture....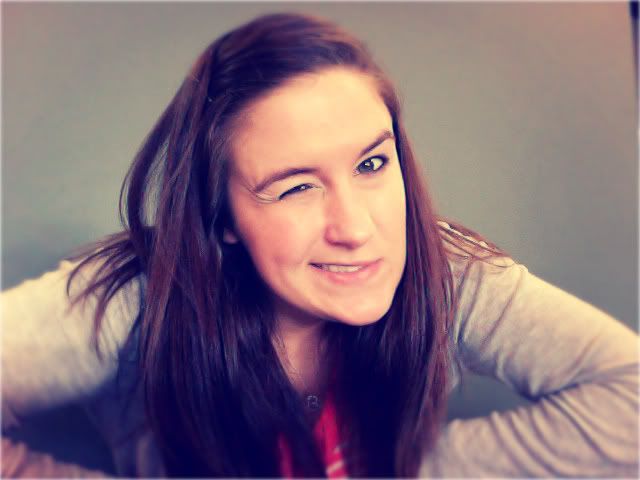 Tell me what I'm doing and what movie it's from and you'll be my friend forever yo (I'll admit its totally inappropriate and I don't even care, I'm all jacked up on coffee and am bored at work).
<3 Bekah